Terms of Use
By accessing this Website you are acknowledging that you accept the following terms and conditions:
The information contained on this Website is general in nature and is not legal advice. Although every effort is made to provide accurate and up-to-date information, no representation or warranty is provided with respect to the accuracy of its content. Furthermore, Joanna J. Ringrose shall not be liable for damages of any nature by reason of your use of and/or your reliance on information provided.


E-mail communication with Joanna J. Ringrose, or her lawyers via this Website does not establish a formal solicitor-client relationship. It is acknowledged that communications to and from the Website may not be secure.


Until a formal written retainer is entered into between yourself and Joanna J. Ringrose, any communications with Joanna J. Ringrose and her lawyers or employees are accepted by you as being informational only. You agree that under no circumstances will Joanna J. Ringrose, her lawyers or employees be liable for damages by reason of your use of or reliance on such communications.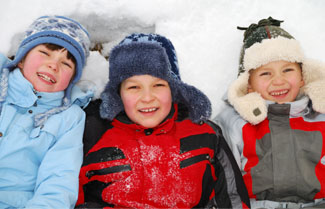 "The community we leave our children is more important than the
money we leave them."
- Harrison M. Sayer
---
Providing legal services in Oakville, Burlington, Mississauga, Toronto, and the rest of the GTA.
Click a section to learn more: