Important Update for ODSP (and Henson Trust) Recipients
PLANNING FOR THE DISABLED
Effective January 2018, the Ontario Government has announced that the cash and other liquid asset limits for ODSP recipients will be increased from $5,000 to $40,000 for single individuals, and from $7,500 to $50,000 for couples.
The 2017 Province of Ontario Budget also included the following comments:
"Recognizing that people receiving ODSP may also rely on the support of family or friends, the income exemption for cash gifts will be increased from $6,000 up to $10,000 per year ... In addition, gifts in any amount will not reduce the amount of social assistance people receive if the funds are used to pay for first and last month's rent, purchase a principal residence, or buy a vehicle that they may need. These changes will take effect in September 2017..."
"The government is also increasing ... ODSP benefit rates for everyone by two per cent. This change will include increases to other social assistance benefits and allowances, such as the Personal Needs Allowance, which is available for those residing in institutions and emergency shelters. These rate increases will take effect in September 2017 for ODSP."
For more information see
http://www.fin.gov.on.ca/en/budget/ontariobudgets/2017/ch4d.html#d5
Protecting your loved ones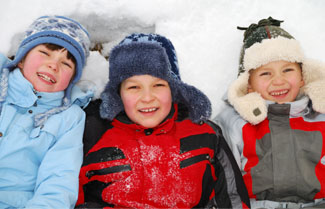 "The community we leave our children is more important than the
money we leave them."
- Harrison M. Sayer
---
Providing legal services in Oakville, Mississauga, Burlington, Toronto, and the rest of the GTA.
Click a section to learn more: